Estem escalfant les noves idees pel curs vinent.... a sota el sol!!
Vine a veure'ns a partir del 23 d'agost a la tarda.
Disponible sempre a: This email address is being protected from spambots. You need JavaScript enabled to view it.
'The energy of the mind is the essence of life.' Aristotle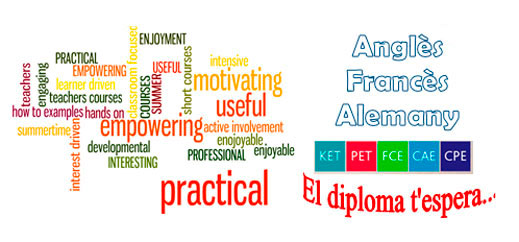 Ja tenim a punt el cursos intensius de juliol a VIC
Del 29 de juny al 26 de juliol

The time has come to look for the Easter bunny, take our Easter basket and hunt for chocolate Easter eggs...
but we haven't gone far, we'll be back on the 18th of April.
Remember that the June exams are just around the corner. Registration before the 20th of April.


Come and attend an Intensive course and don't miss the opportunity for your certificate.
We wish everyone a Happy Easter and hope to see you soon.